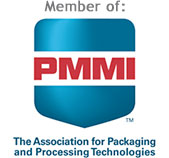 POBCO Plastics leads in Machining, Extruding, and Molding Conveyor Components and Friction-Reducing Parts for Conveyors, Food Machinery, Beverage Equipment, Packaging Equipment, Agricultural Equipment, Medical Equipment, Pharmaceutical Equipment, Amusement Park Rides, Exercise Equipment, Material Handling Machinery, Marine Equipment, Chemical Industry, Textile Machinery, etc.
POBCO Standard and Custom products are made from Plastics (Bearing-Grade and Food-Grade) and Lube-Filled Wood. Products include Plastic Bearings, Wood bearings, and related Wear-Reducing Components. POBCO can cross reference parts from: McMaster, Grainger, MSC, Martin, Boston Gear and other suppliers.
POBCO does not recognize or agree to any terms, conditions, testing, packaging or any other requirements outside our POBCO, Inc. normal and customary terms and conditions. Any deviation from these conditions must be supplied by the customer and received in writing by POBCO, Inc. and agreed to in writing by an authorized POBCO, Inc. representative prior to any order being processed. Addendums to purchase orders are not considered prior approval.